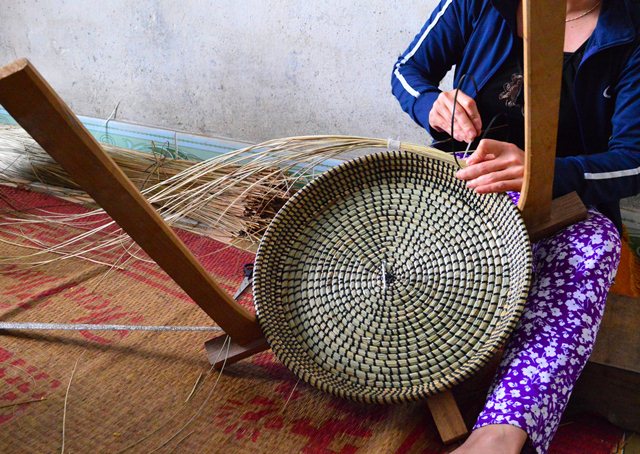 Vietnam is home of thousands of artisan villages. According to statistics, there are more than 2,000 villages in the country. Villages have their own "know-how" and offers a wide range of products.
Almost all artisan villages are situated near major transportation axes or they are very close to the main cities – Hanoi and Ho Chi Minh, which makes them accessible for tourists or businesspeople.
Hanoi has the largest number of artisan villages in the country. There are many festivals and cultural activities around the villages. Many tourists and curious people come here to explore the Vietnamese traditional culture of handicraft. Many foreigners come to learn new technics of weaving, paper-making, flower painting, pottery making, vegetable planting, bronze-castingg etc.
The traditional way of working attracts not only tourists and visitors but also buyers from different countries. Famous international brands are interested in local products and they are looking for new trends and products for selling. Vietnamese traditional art is recognized internationally and the handmade products are very popular in other countries for the excellent quality and the creative designs.
Halinh Rattan and Bamboo works with craftsmen and women from the provinces:Ha Noi, Nam Dinh, Ninh Binh, Thanh Hoa and Nghe An. Most of the products are made in Chuong My District (Hanoi Province) and Kim Son District (Ninh Binh province) known for the bamboo, rattan and seagrass weaving culture. Craftsmen and women in there work manually – from choosing and drying the material to the weaving process. In these districts, the weaving is the main income for local people. That is the reason why it is important for us to provide fair trade conditions to theworkers and fight against poverty.